This is an archived article and the information in the article may be outdated. Please look at the time stamp on the story to see when it was last updated.
COPPEROPOLIS — A car fire on lower Telegraph Road Wednesday led to a shocking discovery in Copperopolis.
Detectives were back out at the scene Thursday combing the area for clues into the county's first homicide of the year.
Just after 7 a.m., Calaveras County sheriff's deputies were sent to a vehicle fire at the intersection of lower Telegraph Road and Highway 4.
Flames reached 15 to 20 feet in the air, burning part of a tree and leaving melted metal and car parts behind at the scene.
"The fire department arrived on scene, they extinguished the fire and located a body in the vehicle," said Calaveras County Sheriff's Sgt. Greg Stark.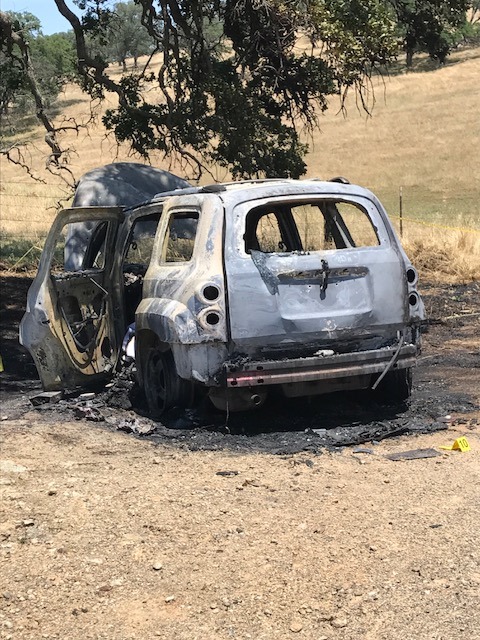 Deputies say a Cal Fire captain spotted a man hiding out in a field off Highway 4 and notified detectives still at the scene. When they tried to approach the man, he started making threats.
"He made statements that he had a weapon and that was going to use it on himself and/or deputies. They created a perimeter and called for the SWAT team," Stark said.
Highway 4 was shut down during the hourslong standoff.
"The SWAT team deployed Knox, our K-9, who was able to pull the suspect into a position of advantage where the SWAT team moved in and placed him under arrest," Stark explained.
Deputies identified the suspect as David Joseph Fagundes, a man wanted out of Washington state on probation violations.
They say investigators found evidence linking him to the deadly car fire.
"It's being investigated as a homicide," Stark said.
Deputies are waiting on an autopsy report to confirm the victim's identity and determine the cause of death.