This is an archived article and the information in the article may be outdated. Please look at the time stamp on the story to see when it was last updated.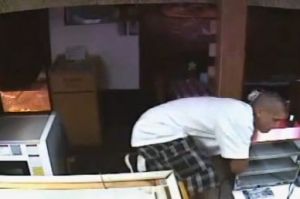 SACRAMENTO COUNTY-
Investigators want to know who this man is, seen jumping over a counter at a Sacramento business.
The man forced his way in, then stole money.
Sacramento County Sheriff's deputies need help identifying the man.
Anyone with information is asked to contact them, or fill out a confidential web tip form here.