This is an archived article and the information in the article may be outdated. Please look at the time stamp on the story to see when it was last updated.
When the moon is in the night sky it is almost impossible to ignore it. At the very least you notice when it isn't there. But what about the side we never see?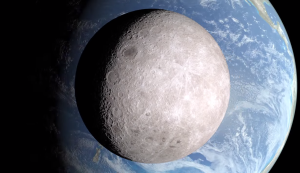 Before the space age, nobody knew exactly what was on the other side of the moon. According to NASA, since 2009 the Lunar Reconnaissance Orbiter has been gathering more and more information on the surface of the moon.
The video above shows data they have gathered with the LRO, and reveals the mystery behind the dark side of the moon.