This is an archived article and the information in the article may be outdated. Please look at the time stamp on the story to see when it was last updated.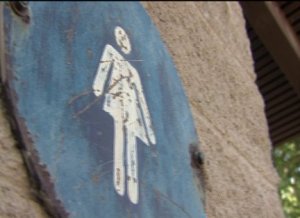 SACRAMENTO—
Announcing that they had submitted over 620,000 signatures to elections officials Sunday, the coalition to stop California's new transgender rights law has moved a step closer to putting the law on hold.
Privacy For All Students only needed to collect 504,760 valid voter signatures for their referendum on AB 1266 to be considered. Now with the signatures on the desk of elections officials, the law could be put on hold once the signatures are validated. Voters will then have to decide on the fate of the law in the next coming election cycle.
Opponents of AB 1266 have raised concerns over how the law would allow bathrooms to be used by anyone who claims to be certain gender, regardless of whether they are actually transgender.
PFAS hopes that, due to the response their referendum got, election officials will be quick in validating the petition – delaying the implementation of the law.
AB 1266, which was signed into law by Governor Jerry Brown back on Aug. 12, will go into effect on Jan. 1 unless the referendum is validated.
The group notes that about 400,000 of the signatures through volunteers, while another 220,000 were gathered by paid petitioners.
AB 1266 explicitly prohibits schools from discriminating against transgender students, allowing a transgender student to enroll in gender-segregated sports and activities according to what gender they identify with.