This is an archived article and the information in the article may be outdated. Please look at the time stamp on the story to see when it was last updated.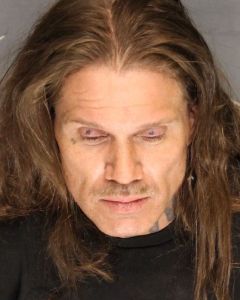 STOCKTON-
A police dog was wounded by a suspect with numerous felony warrants on New Years Eve, police say, before being arrested by sheriffs.
Deputies headed out to a house on East Lindsay Street near Miner Avenue to search for Joseph Bindi, who  was reported to be in the home.
They arrived before 11 a.m. and searched the home for Bindi, who the homeowner said was hiding in a bedroom.
Police entered the bedroom and found he had exited the room through a crawlspace in the floor. Deputies warned that if he did not exit, then they would send in a K9.
After the dog entered the crawlspace, the man threatened to stab the dog if they did not call him off. Deputies did call off the attack, but when the dog returned they saw he had a three to four inch gash in his neck and was bleeding badly.
Police rushed the dog to a nearby veterinary hospital where he underwent emergency surgery and received a blood transfusion.
The dog's surgery was a success, and he went home with his handler for recovery.
Joseph Bindi was booked into county jail on several charges.
The investigation is ongoing and no further information is available at this time.