This is an archived article and the information in the article may be outdated. Please look at the time stamp on the story to see when it was last updated.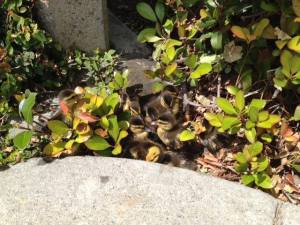 WEST SACRAMENTO-
Fire departments usually have their hands full dealing with house fires or rushing to provide emergency medical care.
Sometimes they help take care of the the cliche case of a cat stuck in a tree, but Saturday the West Sacramento Fire Department stepped in to help with a much more unique animal rescue.
The fire department rushed to a storm drain to save 11 ducklings trapped inside.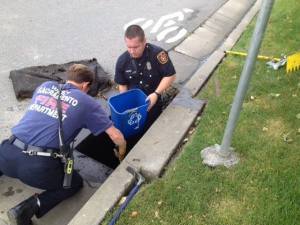 The ducks were stuck near the intersection of Enterprise and Industrial Blvd.
The crew, E43, opened up the storm drain and pulled the ducklings out.
They also report that all 11 ducklings were rescued from the drain, and are all doing fine.
Greg Cotta filed this report.