This is an archived article and the information in the article may be outdated. Please look at the time stamp on the story to see when it was last updated.
SACRAMENTO — The East Area Rapist is linked to 12 homicides and dozens of rapes in California.
He terrorized communities across the state for years and late Tuesday night, after decades, investigators made an arrest.
Authorities say DNA evidence linked 72-year-old Joseph James DeAngelo to the crimes of the East Area Rapist, who was also known as the Golden State Killer, the Original Night Stalker and the Visalia Ransacker.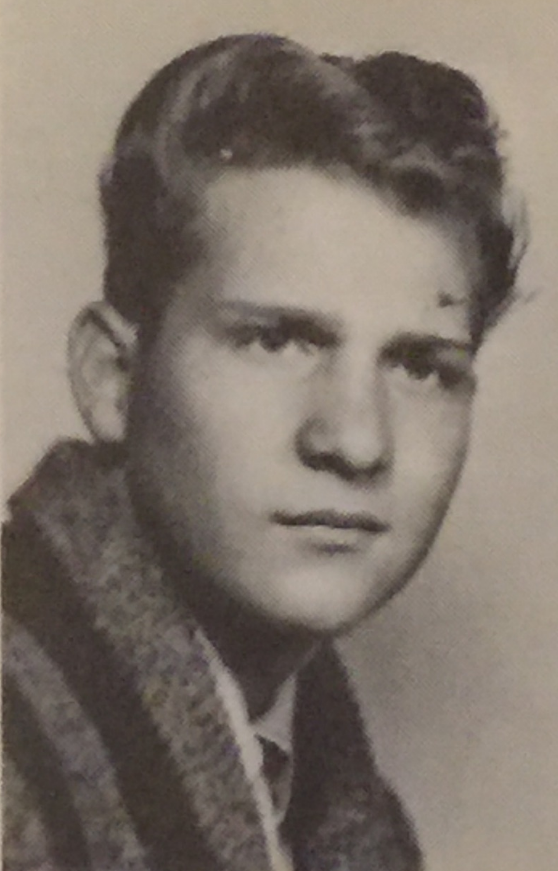 Who Is Joseph James DeAngelo?
Joseph James DeAngelo seemed like the average neighbor. Those who lived on his street described him as a nice guy who was helpful and often working in his front yard. But he was occasionally prone to outbursts. Neighbors tell FOX40 they could sometimes hear him yelling profanity from down the street.
DeAngelo was born in November 1945. He attended Folsom High School from 1961 to 1963 before getting his GED in 1964.
The Auburn Journal recorded DeAngelo's entry into the Navy in 1964 because his parents lived in Auburn at the time. Several newspaper articles tell of his service in the waters of Vietnam on a cruiser.

After returning home, he attended Sierra College for two years starting in August of 1968 then received a bachelor's degree in criminal justice from Sacramento State in 1972.
DeAngelo married Sharon Huddle in Placer County on November 10, 1973. They divorced in 1991.
Time as a Police Officer
DeAngelo also worked as a police officer in the small Central Valley of Exeter from 1973 to 1976.
In 1976, DeAngelo returned to Placer County as an officer with the Auburn Police Department.
The police department tried to go deep into its archives to find any information on DeAngelo, who started work as an officer over 40 years ago.
"Joseph DeAngelo did, in fact, work for the Auburn Police Department back in the '70s. I believe it was August '76 to around September 1979," said Auburn Police Lt. Victor Pecoraro.
Most of the personnel records from the period are now gone. Most of what is known of DeAngelo comes from the local newspaper, the Auburn Journal. In a picture from the paper, DeAngelo is interacting with a local youth baseball team.
"Very possibly he was committing the crimes during the time he was employed as a peace officer and, obviously, we'll be looking into whether it was on the job," said Sacramento County Sheriff Scott Jones.
DeAngelo was arrested for shoplifting a can of dog repellent and a hammer from a Sacramento-area shop in the summer of 1979. He was convicted and fined $100 then later fired. According to the Auburn Journal, he began appeal proceedings but did not follow through.
The Auburn Police Department is still a part of the ongoing investigation and is helping as much as it can.
"The real issue is how we can help those agencies in helping to investigate this case and trying to prosecute this case. Anything we can do to assist those agencies we'll be happy to do it," Pecoraro said.
No one at the department now has ever met or even knows of DeAngelo. An officer who briefly served with DeAngelo spoke to FOX40. He says he has no outstanding memories of him, including any odd habits or anything that would draw attention to him.
Following his time as an officer, DeAngelo was a 27-year employee with Save Mart at their Roseville distribution center. He retired in 2017.
"None of his actions in the workplace would have lead us to suspect any connection to crimes being attributed to him," said Victoria Castro, a spokesperson for Save Mart.
Years of Crime
When DeAngelo worked as a cop in Exeter, nearly 100 homes in nearby Visalia were broken into. A journalism professor at the College of the Sequoias was fatally shot during a burglary at his home in September of 1975.
Between June 1976 and January 1978, when DeAngelo worked in Auburn, at least 28 rapes in the Sacramento area were linked to the East Area Rapist. On Feb. 2, 1978, Brian and Katie Maggiore were murdered in Rancho Cordova. Eighteen more women were raped between March 1978 and October 1979 in Northern California.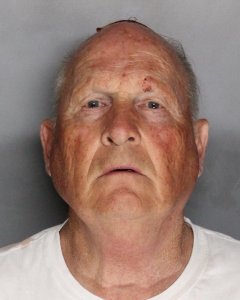 In December, after DeAngelo was convicted of shoplifting and fired from the Auburn Police Department, 10 people were murdered and four more women were raped in various Southern California communities including Santa Barbara, Ventura County and Irvine.
DeAngelo's Arrest
Late Tuesday night, Joseph James DeAngelo was arrested at his home along Canyon Oak Drive in Citrus Heights. According to property records, DeAngelo was living in the Citrus Heights home since 1983.
His neighbors were shocked and, according to Sacramento County Sheriff Scott Jones, so was DeAngelo.
DeAngelo was booked into Sacramento County Jail for the Maggiore murders.
Amy Henderson and Ian McDonald contributed to this report.