This is an archived article and the information in the article may be outdated. Please look at the time stamp on the story to see when it was last updated.
STOCKTON-
Family members of 18-year-old Carlitos Chavez gathered together for a candlelight vigil Thursday hoping to get answers.
"Whose bloody footprints are these?" Carlito's sister Adriana Grow asked. "Why did this person leave my brother?"
The disturbing sight of bloody bare-footprints coming from the scene of an accident along Charter Way in Stockton has left the entire Chavez family with questions.
For the family, the footprints are evidence that someone else was inside of the blue Honda Accord when it swerved off the road Tuesday and crashed, landing in a 50 foot ditch, ejecting Carlitos into the air.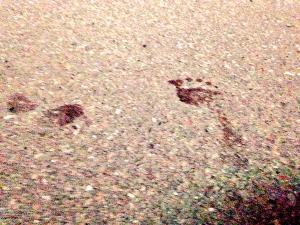 "It's just inhumane to leave someone there, in the cold," Carlitos' cousin Fabian Chavez told FOX40.
In a press release, the California Highway Patrol said the driver was travelling fast. The Chavez family does not believe Carlitos could have been behind the wheel of his own car.
"He knew that the car wasn't in good standards. He knew if he drove fast the car would shake and drive off," his mother told FOX40.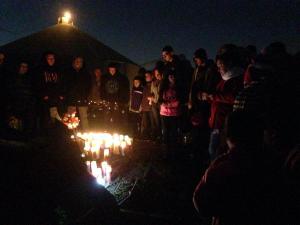 Carlitos lived in Stockton for his entire life. He was a graduate of Merlo High School, a field worker, 1 of 5 children, and a perfectionist.
Authorities confirm there have been two fatal traffic accidents along Charter Way in Stockton in the past two years. Anyone with information is asked to call CHP.