This is an archived article and the information in the article may be outdated. Please look at the time stamp on the story to see when it was last updated.
WINTERS–
The tight-knit community of Winters was devastated Monday morning after a young woman's life was cut short. Dozens of friends and family gathered for a candle light vigil later in the day to remember the woman – Leslie Pinkston.
"She was a Pinkston. Stubborn, but yet a very beautiful person, giving, caring," said Leslie's cousin Richard Haywood.
"Leslie was a great person, a great friend. She was a great mother to her daughter," said long-time friend Zaida Demnent.
Winters Police said, around 9:30 a.m. Monday, Pinkston was sitting in her black SUV along Railroad Ave. That is when a suspect, identified by police as her ex-boyfriend William Carl Gardner III, walked up to her vehicle and began shooting.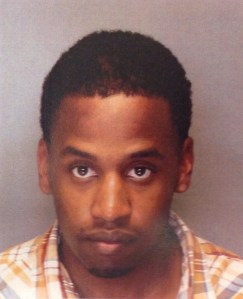 "I just can not see someone doing that to Leslie and now her daughter will be without a mother," Demnent said.
Pinkston was shot in the head. She was airlifted to UC Davis Medical Center where she was later pronounced dead.
Police say the gunman took off in a tan van and was last seen heading southeast from downtown. A brief perimeter search went up around Winters, but police believe the suspect may have left town.
"She did not deserve it. For whatever reason that person did it, she did not deserve it," said Demnent
Friends say Pinkston was a single mother with a 5-year-old daughter.
Gardner is known to live in the Sacramento area. A Natomas-area house where a relative of Gardner lives was searched by police, but he was nowhere to be found.
Anyone who sees or knows where Gardner may be is asked to call Winters Police at (530) 795-4561.
Cecilio Padilla contributed to this report.