This is an archived article and the information in the article may be outdated. Please look at the time stamp on the story to see when it was last updated.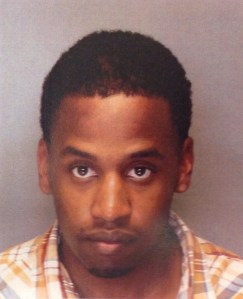 LAS VEGAS, Nevada –
A man wanted in connection with a woman's death in Winters last month, finally surrendered to Las Vegas police early Tuesday morning.
The man, identified by U.S. Marshals as William Gardner, created a hostage situation at an apartment complex in Las Vegas late Monday night.
Gardner barricaded himself inside an apartment with a woman and small child inside.
Officers from Las Vegas Metropolitan Police and the U.S. Marshals surrounded the apartment complex. Negotiators were eventually able to convince Gardner to leave the apartment, and he was taken into custody.
Gardner is wanted for the murder of Leslie Pinkston. She was found shot in her car in downtown Winters on November 18.
Related Stories:
$2,000 Reward Offered for Information on Winters Murder Suspect
Winters Murder Victim's Mother: "He Threatened her"
Police Investigate Murder in Downtown Winters