This is an archived article and the information in the article may be outdated. Please look at the time stamp on the story to see when it was last updated.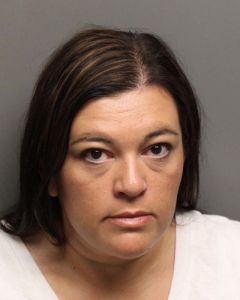 PLACER COUNTY-
A woman enjoyed trips to Disneyland, the Pacific Northwest and the Bay Area, and even paid her personal utility bills using money she embezzled from a high school football and cheer organization.
A former board member with the Del Oro Junior Golden Eagles received an overdraft notice from the organization's bank. Placer County Sheriff's deputies audited the group's accounts, and found more than $20,000 was missing from the books.
Clara Dillard, of Rocklin, agreed to turn herself in.
She reportedly admitted to using the pilfered funds to take trips, pay her phone bills, car payments and other personal expenses.
Dillard was booked into the Placer County Jail for embezzlement.
Kimberly Staton, a former president of the Del Oro Junior Golden Eagles, gave FOX40 a statement about Dillard's arrest: "I'm sad that this woman took for our Children and community.  These are the kids that worked hard selling raffle tickets, Cookie dough, and T-shirts. They left blood on the practice and game fields for the Golden Eagle teams and this is how she repaid their efforts. "