This is an archived article and the information in the article may be outdated. Please look at the time stamp on the story to see when it was last updated.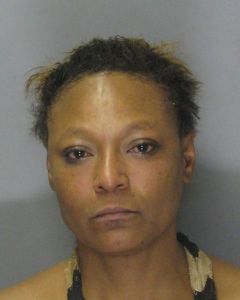 SACRAMENTO–
A 51-year-old woman was arrested Saturday for allegedly assaulting a friend of hers with an axe, Sacramento Police say.
Police were called to O and 17th streets just before 3 p.m. Saturday after getting a call about an assault. At the scene, they found person suffering from a non-life threatening injury.
Apparently, the victim was assaulted by Mary Robinson during an argument. At some point during the argument, Robinson is said to have struck the victim with the handle of the axe.
Robinson was arrested and charged with felony assault with a deadly weapon. She also had two warrants out for her arrest – both for evasion of fare and failure to appear after a written promise.