This is an archived article and the information in the article may be outdated. Please look at the time stamp on the story to see when it was last updated.
SACRAMENTO — A Rancho Cordova woman has been detained after driving her vehicle through the lobby doors at the Sacramento Main Jail.
Latasha Marie Dora drove through the main doors are located on I Street between 6th and 7th streets around 5:30 a.m. Saturday.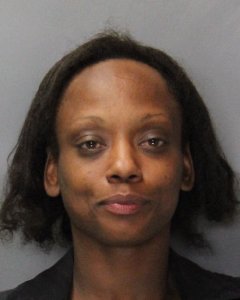 No one was injured at the scene.
The 32-year-old suspect said she struck other buildings in the downtown area but there is no indication of that at this time.
Dora was arrested for felony vandalism and destruction of a jail facility. She will be evaluated for potentially driving under the influence.
Just 2 weeks ago another suspect drove through garage doors at the Sacramento Main County jail.
The jail has had to halt visiting hours for inmates and their families. To find out when visitation will resume, go to the Sacramento County Sheriff's Department inmate visit information page.
This slideshow requires JavaScript.