This is an archived article and the information in the article may be outdated. Please look at the time stamp on the story to see when it was last updated.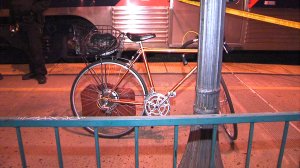 DAVIS—
The Yolo County Coroner's Office has identified the woman hit by an Amtrak train Sunday night a 29-year-old Andrea Laurette Mrotz.
Mrotz was a resident of Vallejo, the coroner notes.
The accident happened around 7:30 p.m. near the Davis Amtrak station. Riders on the train at the time of the accident told FOX40 that they heard a thud, followed by the train coming to a screeching halt.
Over 300 passengers were on the Amtrak train at the time of the accident.
Service through Davis was delayed for several hours after the accident Sunday night.