This is an archived article and the information in the article may be outdated. Please look at the time stamp on the story to see when it was last updated.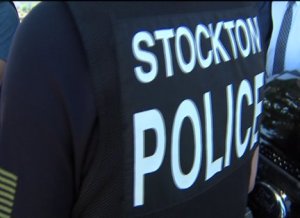 STOCKTON –
A woman was driving down Gotham Dr. with her family when she saw three men jumping on a neighbor around 12:00 p.m Friday night.
As she pulled into the driveway, one of the men shot his rifle at the car numerous times. Bullets hit both the car and the woman.
She was taken to the hospital and treated for her non-life threatening injuries.
Stockton Police are now looking for a thin Asian male with shoulder length hair who is about 5'5".