This is an archived article and the information in the article may be outdated. Please look at the time stamp on the story to see when it was last updated.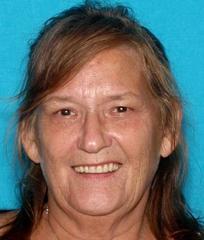 TURLOCK-
Officers need help finding a person of interest in their investigation into the death of a woman at a highway rest stop.
On February 26, 41-year-old Christina Cardoza was found unresponsive at a rest stop along Highway 99 outside Turlock.
Cardoza died at the rest stop, but how she died is still a mystery. Investigators have said she had an injury from earlier in the day, but it is not clear if that injury contributed to her death.
While detectives wait for toxicology and other reports, they are looking for 64-year-old Cheryl Ruth Liberty from Modesto.
Liberty is named as a person of interest in this ongoing investigation. It is not clear what connection Liberty has to Cardoza.
Anyone with information about Liberty is asked to call Stanislaus County Sheriffs deputies at (209) 525-7103.