This is an archived article and the information in the article may be outdated. Please look at the time stamp on the story to see when it was last updated.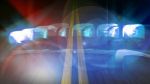 WOODLAND-
UPDATE: An attorney is accusing the Yolo County District Attorney's Office is sending out false information regarding this case. The information below is from a release from the District Attorney's Office.
A 34-year-old Davis woman was convicted of assault with a deadly weapon and hit and run last week.
Elena Lund-Tessler had tried to run over her then boyfriend with her car in 2011 after an argument. Lund-Tessler was asked to leave "because of her unacceptable behavior," according to court documents. She drove the man home and, as he was walking to his front door, ran over his foot.
The man's brother heard the commotion and helped him get out of the road, prosecutors say. Lund-Tessler tried to run him down once more before speeding off.
Officers from Davis and Woodland found Lund-Tessler's damaged car abandoned down the block from her home. Police say the woman later turned herself in.
Lund-Tessler can no longer have a valid driver's license in the state, and faces up to eight years in prison. She will be sentenced Nov. 5.