This is an archived article and the information in the article may be outdated. Please look at the time stamp on the story to see when it was last updated.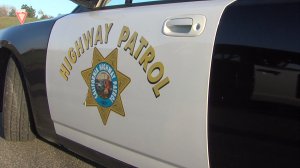 YUBA CITY—
A 60-year-old man suffered major injuries after a driver suspected of DUI ran a stop sign Tuesday morning.
California Highway Patrol says that Karemjit Randhawa, 60, was walking east along Lincoln Road when he tried to cross the intersection at Sandborn Road.
A 2005 Mercedes being driven by 41-year-old James C. Marsh is then said to have blown the 4-way stop sign. Marsh soon hit Randhawa – the collision sending Randhawa over Marsh's car and back onto roadway.
Randhawa suffered major injuries in the crash and was taken to Rideout Memorial Hospital. His current condition has not been released.
Marsh was arrested at the scene, with authorities finding that he looked to be under the influence of drugs at the time of the crash. He now faces felony DUI charges.