This is an archived article and the information in the article may be outdated. Please look at the time stamp on the story to see when it was last updated.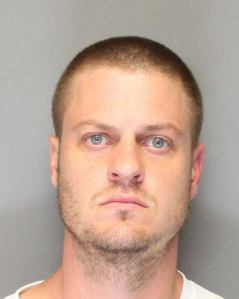 DAVIS—
A 32-year-old man was arrested at a Target in Davis for allegedly videotaping young girls, police announced Monday.
Around 1:45 p.m. Sunday, officers were called to the 2nd Street store after getting a call about someone possibly taping pre-teens. At the scene, officers tried to confront the suspect, but he tried to run away.
That man – Davis resident Tyler Dean Luke – was soon caught by officers inside the store. Luke continued to fight the officers, but was eventually taken into custody.
Investigators found that Luke had been taping young girls under their clothing as they walked around the store. Luke is said to have concealed and destroyed some of the evidence from his crimes.
Luke was booked at Yolo County Jail for filming under people's clothing, tampering with evidence and resisting an officer charges.
Police ask anyone who thinks they may have been one of Luke's victims to call them at (530) 747-5400.