This is an archived article and the information in the article may be outdated. Please look at the time stamp on the story to see when it was last updated.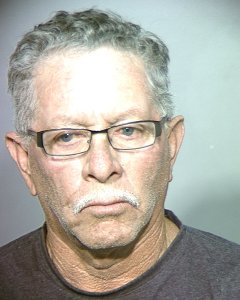 TURLOCK—
Police say they seized over 30 grams of crystal meth in a raid of a Turlock home Tuesday.
Officers from Turlock's Police Narcotics Enforcement Team served a search warrant on a home along N Olive Avenue near Starr Avenue.
The search of the home uncovered over 40 packed baggies of crystal meth – which amounted to over 30 grams of product, police say. Further, more packing materials and cash were found in the home, suggesting sales were going on.
Roberto Gamboa, 60, was arrested at the scene and now faces charges of possession of methamphetamines with intent to sell, plus transportation of meth.