This is an archived article and the information in the article may be outdated. Please look at the time stamp on the story to see when it was last updated.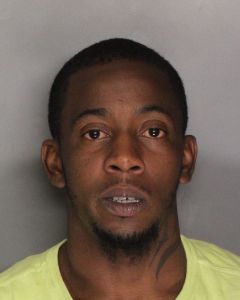 SACRAMENTO –
A man accidentally shot himself and his girlfriend just after 1:30 a.m. Saturday morning.
According to Sacramento Police, Deandre Smith, 27, was in an alley near the intersection of Freeport Boulevard. and Fruitridge Road. when he accidentally fired his gun. He shot himself in the hand and his girlfriend in the lower body.
Both Smith and his girlfriend went to the hospital for treatment – that's where hospital staff called the police.
Smith was booked for weapons charges and discharging a firearm with gross negligence.