This is an archived article and the information in the article may be outdated. Please look at the time stamp on the story to see when it was last updated.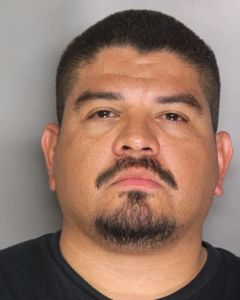 SACRAMENTO—
Police say they had to arrest a man who allegedly brandished a handgun after being served a subpoena Friday afternoon.
Two people, a man and a woman, showed up near 14th Avenue and 73rd Street a little before 4:30 p.m.
At the place, the two served 37-year-old John Bernardino a subpoena. Bernardino then allegedly pulled out a handgun.
Police were called, and with the help of a police helicopter, Bernardino was quickly apprehended.
Bernardino was arrested for brandishing charges, but police note that they haven't been able to find the gun in question.