This is an archived article and the information in the article may be outdated. Please look at the time stamp on the story to see when it was last updated.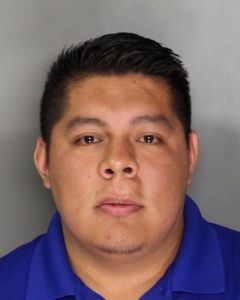 SACRAMENTO—
Covering for a friend after a crash has apparently gotten a man arrested after a traffic court appearance, police say.
Osvaldo Torres, 21, showed up to traffic court Wednesday around 10 a.m. to testify about a crash from back in June, according to Sacramento Police logs. At time of the crash, police say that Torres came forward as a driver of one of the cars. Torres was charged with speeding, hence the appearance in traffic court.
However, Torres testified Wednesday that he actually wasn't the driver during the crash. Torres, police say, was just trying to help out a friend.
The judge soon dismissed the speeding charge, but officers immediately arrested Torres on a charge of giving false information to a police officer.
Torres has since made bail and has been released from custody.