This is an archived article and the information in the article may be outdated. Please look at the time stamp on the story to see when it was last updated.
SACRAMENTO — The Sacramento Police Department has arrested a suspect connected to a series of armed robberies in the north area of Sacramento.
Around 8:30 p.m. Friday, authorities were called for an armed robbery at a business near 3600 Northgate Boulevard.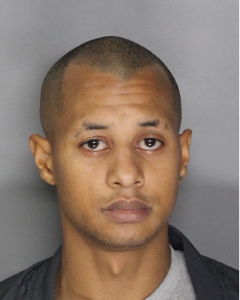 While searching the area, police located and arrested Keyzshawn Braxton near 4000 Taylor Street.
Braxton was in possession  of the gun used in the robbery.
The 24-year-old suspect was arrested for five counts of robbery.
The investigation into the robberies is ongoing; if you have any additional information, call the Sacramento Police Department dispatch center at 916-808-5471.