This is an archived article and the information in the article may be outdated. Please look at the time stamp on the story to see when it was last updated.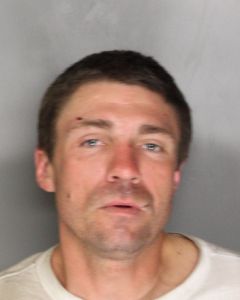 SACRAMENTO—
Not only was a suspected shoplifter caught red handed, he was also hit with an elder abuse charge after he allegedly attacked the loss prevention officer who confronted him.
The incident happened at a store near Alhambra Boulevard and L Street late Saturday afternoon, according to Sacramento Police.
Police say that the man – 28-year-old Robert Briggs – walked into the store and started stuffing merchandise into his backpack. However, a loss prevention officer must have noticed the crime, because when Briggs tried to walk out of the store, the LPO confronted him and took the backpack.
What allegedly happened next is what got Briggs the elder abuse charge, as police say that Briggs went back in store and attacked the officer.
Witnesses and employees were able to restrain Briggs until police showed up. Briggs was soon arrested and now faces robbery and elder abuse charges, along with a violation of his probation.