This is an archived article and the information in the article may be outdated. Please look at the time stamp on the story to see when it was last updated.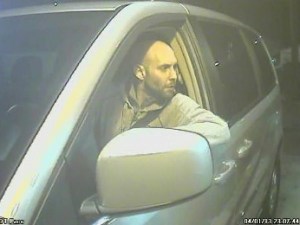 MARYSVILLE—
A Taco Bell along 10th Street was robbed by a suspect heading up the drive-through late Monday night.
Surveillance footage caught a clear video of the suspect pulling up to the window in a minivan and threaten the clerk. Police say that the man claimed he had a gun and demanded that the clerk open the cash register.
The man then reached through the window to grab money. He eventually drove off with an undetermined amount of cash.
Police say that no weapons were seen by the clerk.
The car he was driving looks to be a late model, sliver Dodge Town and Country minivan with alloy wheels. A rectangle shaped sticker was seen on the lower driver's side window.
Investigators are looking into the possibility that this man was the same one wanted for an armed robbery at a Yuba City Burger King late Tuesday night. That man later led police on a chase that ended in an officer-involved shooting early Wednesday morning. That suspect is now dead.