This is an archived article and the information in the article may be outdated. Please look at the time stamp on the story to see when it was last updated.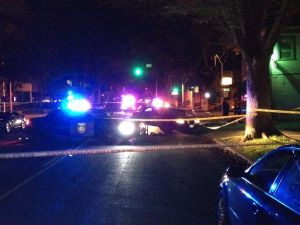 SACRAMENTO-
A man was shot and killed Wednesday night in front of the Monte Carlo bar in midtown Sacramento.
The bar is on 15th and S Streets.
Police are looking for the person that fired the shot, but have found the gun. Officers had a two-block perimeter set up around the bar, but have since broken it down.
A few people have been detained, but none arrested.