This is an archived article and the information in the article may be outdated. Please look at the time stamp on the story to see when it was last updated.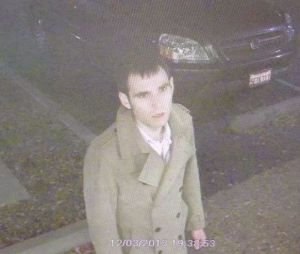 RANCHO CORDOVA-
A man stole a computer, right off a desk while employees had their backs turned. But the cameras were rolling and have an image of the thief.
Last week, the man walked into the business along Sunrise Gold Circle in Rancho Cordova. While in the lobby, he took a computer and left.
Sacramento County Sheriff's deputies distributed a picture of the suspected thief. He has short, dark hair and was nicely dressed at the time of the incident.
Anyone with information about this man is asked to call officials at 916-875-9620.