This is an archived article and the information in the article may be outdated. Please look at the time stamp on the story to see when it was last updated.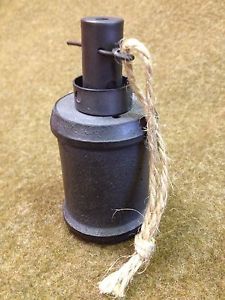 ROSEVILLE-
A man caused quite a situation after walking into a Roseville firearms store holding an item he had recently acquired. It turned out to be a live grenade.
The man found the World War II-era Japanese explosive device mixed in with other WWII memorabilia inside a storage container. He bought the container during an estate sale.
The man wanted to know if the grenade was the real deal; turns out, it was, and it was still activated.
Officers from the Roseville-Rocklin Explosive Ordnance Disposal secured the device until they can safely detonate it.
No one inside the store was hurt. No word if other items in the container were active devices.