This is an archived article and the information in the article may be outdated. Please look at the time stamp on the story to see when it was last updated.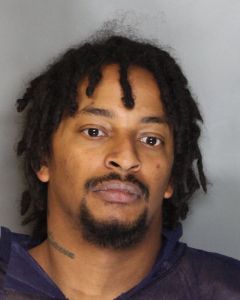 SACRAMENTO—
Police in Sacramento say that they have arrested a man suspected of firing a gun after being confronted for walking out of a Walmart with two shopping carts full of merchandise.
Officers showed up near Truxel Road and Gateway Park Boulevard just after noon Friday after getting a call about shots fired in the area, according to a release from the Sacramento Police Department. Gang unit officers were in the area at the time and quickly spotted the suspect running through a field.
The man – 25-year-old Lawrence Marez – was detained and a gun was found on him, police say.
As police soon found out, Marez supposedly fired the gun after being confronted by the manager of a nearby Walmart. A witness had alerted Walmart authorities about how Marez walked out of the store with two shopping carts full of items, sparking the confrontation.
No one was hurt in the gunfire, police note.
Marez was arrested and now faces charges of assault with a deadly weapon, robbery and possession of a firearm and ammunition by a convicted felon.