This is an archived article and the information in the article may be outdated. Please look at the time stamp on the story to see when it was last updated.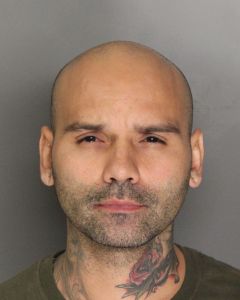 SACRAMENTO–
A man wanted for allegedly molesting his daughter and stepdaughter was arrested in Mexico and returned to US custody last week.
Michael Joseph Chavez, 33, allegedly sexually molested his 9-year-old daughter and 10-year-old stepdaughter back in 2006. He fled Sacramento County before he could be arrested, with authorities not knowing his whereabouts until March 2011.
Tipsters helped lead local and federal authorities to Mexico, where information led detectives to believe Chavez was hiding just outside of Mexico City.
Working with Mexican authorities, Chavez was eventually arrested in Cancun on Dec. 13. The next day, Chavez was extradited to Houston, Texas, then back to Sacramento later in the evening.
Chavez was booked into Sacramento County Jail and is awaiting his arraignment, to happen on Dec. 18.