This is an archived article and the information in the article may be outdated. Please look at the time stamp on the story to see when it was last updated.
ANTELOPE-
A man who tipped off police to a body inside a storage unit is now under arrest and facing charges in the death.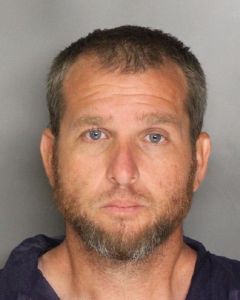 Sacramento County Sheriff's deputies arrested Thomas Bennett Tuesday morning for murder.
Monday night, Sacramento Police were flagged down by a man, who told them a woman could be found inside a storage facility in Antelope. The man was later identified as Bennett.
It was unclear from his information if the woman was alive or not. Police called Sheriffs deputies and both arrived at the facility along Blackfoot way to find the body of a woman in her 20s.
The coroner has not determined a cause of death, or identified the woman at this time.
Homicide detectives are still investigating the incident, and have not released any information about a possible motive or Bennett's relationship with the woman.
Anyone who has information about him, or the woman, is asked to call deputies at (916) 874-5115.