This is an archived article and the information in the article may be outdated. Please look at the time stamp on the story to see when it was last updated.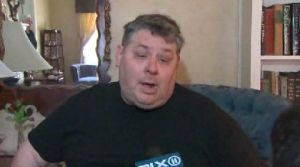 NEW YORK CITY (WPIX)-
Well, apparently you can be ticketed for laughing too loud in Long Island… According to one 42-year-old man, who's infectious laugh has landed him in court.
Cops busted Robert Schiavelli last month, after a neighbor whom he has been feuding with filed a complaint.
Robert claims that his neighbor constantly teases him because he is neurologically impaired, and his cackle is the only way to get him to stop.
Robert was slapped with two summonses and is facing $500 dollars in fines or 30 days in jail for his laugh.