This is an archived article and the information in the article may be outdated. Please look at the time stamp on the story to see when it was last updated.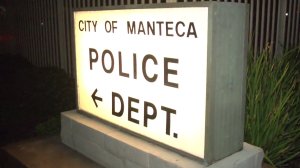 MANTECA—
Police in Manteca have arrested a 21-year-old man suspected of abusing a 19-month-old girl to death.
The arrest stems from an incident over the weekend, according to a release from the Manteca Police Department. Officers showed up at Doctor's Hospital in Manteca around 1:30 p.m. Saturday after getting a report about an unresponsive toddler. By the time authorities showed up, the toddler had been pronounced dead.
Detectives were also called to the scene to help with the investigation, due to the nature of the incident.
The investigation soon found that the toddler was brought in by the mother's boyfriend – Manteca resident Longino Lamont Tolefree Jr. Police note that he was not the father of the child, but is the father of another one of the woman's children.
Police note that Tolefree had a friend come over to his home along Pioneer Avenue in Manteca to take both him and the toddler to the emergency room Saturday afternoon.
Monday, an autopsy done by the San Joaquin County Coroner's Office collected enough evidence for authorities to label the child's death as a homicide.
Later Monday afternoon, Tolefree was arrested at his place of work in Lathrop on numerous child abuse charges. His bail has been set at $1,050,00.