This is an archived article and the information in the article may be outdated. Please look at the time stamp on the story to see when it was last updated.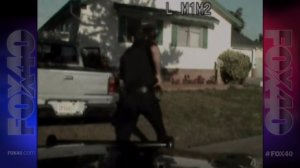 MANTECA-
Manteca has agreed to pay out $2.2 million to settle a lawsuit stemming from a 2011 shooting, in which officers shot and killed a man.
In 2011, Ernesto Duenez was shot 11 times after officers followed him to a Manteca home. Investigators say Duenez was armed with a knife when he got out of the truck, but his family and friends say he was unarmed.
Video taken from one of the officer's dashboard camera recorded the incident. However, because of where the officer's car was parked, there is not a clear image of Duenez.
WATCH: Graphic Video Shows Officers Shooting Suspect, Victim's Family Asks for Federal Investigation
Last year, the San Joaquin District Attorney issued their report on the shooting, and stated the officer was justified in his use of lethal force.
Duenez's family filed a lawsuit against the city. Although city leaders dispute claims made by the victim's family about the shooting, they said in a released statement it was seen as appropriate to settle given the expenses and risks of a jury trial.
Attorney Releases Video Showing Officer-Involved Shooting Victim
Manteca Man Charged for Threatening Officer Involved in 2011 Suspect Shooting
Anonymous Threatens to Shut Down Manteca Police Website After Officer Cleared