This is an archived article and the information in the article may be outdated. Please look at the time stamp on the story to see when it was last updated.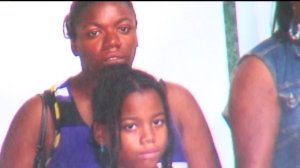 STOCKTON—
A Stockton woman and her daughter who had been missing since last weekend have been found safe, Stockton Police announced Sunday.
Ebony and Hope Jackson were last seen on Saturday being found at a friend's house in Sacramento.
Police had told FOX40 that they didn't believe foul play was involved in the disappearance.
Family noted that Ebony may have been coerced to leave, as she has a mental capacity of a 10-year-old.