This is an archived article and the information in the article may be outdated. Please look at the time stamp on the story to see when it was last updated.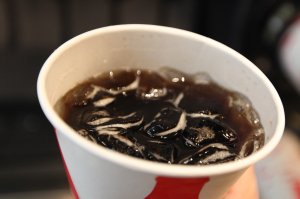 (CNN) — Super size? Yes, please, say Mississippi lawmakers.
The same day a judge blocked a ban on the sale of large, sugary drinks in New York City, senators in Mississippi approved, by a 50-1 vote, a bill that would prevent similar efforts in their state.
The legislation is known as the "Anti-Bloomberg" bill because the proposed ban in New York is supported by New York City Mayor Michael Bloomberg.
"We believe there's enough regulation," said Mississippi state Sen. Tony Smith, the bill's author and a restaurant owner.
"If the market demands that I serve a more healthy food, I'll do that to meet to the market demand," he said. "But … why should I risk my capital, my hard work, my efforts that I've put in to build a restaurant on the thinking of what a government official thinks?"
On Tuesday, one day after the bill passed the Senate, the office of Mississippi Gov. Phil Bryant said the proposal is under review.
If the governor signs it into law, the legislation would prevent Mississippi counties, districts and towns from banning food based on its nutritional information. It would also stop them from enacting rules that would cap portion sizes.
Smith said that he is confident Bryant will sign the bill, which passed the state House by a 92-26 vote.
"I am glad that it has happened. It's a step forward in the right direction to make sure that any future policy discussion be centralized at the state legislature," said Mike Cashion, executive director of the Mississippi Hospitality and Restaurant Association, a group that lobbied for the legislation.
"It doesn't prevent local government from promoting healthy foods. What it does do is prevent them from creating policy mandates for the sake of consistency and uniformity," he said.
According to the most recent report by Trust for America's Health and the Robert Wood Johnson Foundation, Mississippi had the nation's highest rate of obesity. Some 34.9% of the state's adult population was obese in 2011, it said.
On the other extreme, Colorado ranks as the skinniest state. An estimated 20.7% of that state's adult population was obese in 2011, the report said.
By Joe Sutton and Dana Ford
The-CNN-Wire/Atlanta/+1-404-827-WIRE(9473)
™ & © 2013 Cable News Network, Inc., a Time Warner Company. All rights reserved.