This is an archived article and the information in the article may be outdated. Please look at the time stamp on the story to see when it was last updated.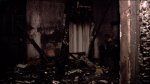 MODESTO-
Four houses were destroyed and three others were damaged Friday night after a brush fire spread into a Modesto neighborhood, firefighters say.
Other homes in the area were evacuated. Some cars and motorhomes were also damaged.
About two acres were said to have burned before the flames spread to the homes. It was unclear how the fire started, around 6:15 p.m.
The fire burned near Kansas Avenue and the incomplete Highway 108 bypass.
At least one person was taken to the hospital with minor injuries.