This is an archived article and the information in the article may be outdated. Please look at the time stamp on the story to see when it was last updated.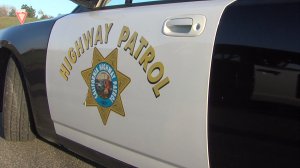 MODESTO—
CHP says that a man crashed his car late Tuesday night and died from his injuries.
The 31-year-old, who has not been identified by authorities yet, was driving eastbound along Woodland Avenue near Lone Palm Avenue when he turned his Chevrolet into the curb.
Crossing through some bushes, he continued to barrel out of control until he hit a traffic signal and then a concrete wall at the Woodland Avenue and Graphics Drive intersection.
Responders found that he had crashed through the front windshield of the car, sustaining major injuries. Apparently, he wasn't wearing a seatbelt.
He was taken to the Doctors Medical Center in Modesto with major injuries and later died.
Authorities are still investigating the incident.