This is an archived article and the information in the article may be outdated. Please look at the time stamp on the story to see when it was last updated.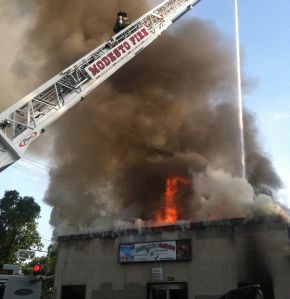 MODESTO-
A fire swept through a market Thursday morning in Modesto, destroying the building.
Flames were first reported shortly before 6 a.m., at the former Centra Civico Mexicano shop on Maze Bouelvard.
The Modesto Regional Fire Authority say crews quickly found the fire in the back of the building and in the attic
Crews doused the flames from above. Firefighters say it took more than four hours for the last unit to be cleared from the scene.
The cause of the fire is under investigation, but no one was reported hurt.