This is an archived article and the information in the article may be outdated. Please look at the time stamp on the story to see when it was last updated.
MODESTO — Around 8:50 p.m. Thursday a driver struck a female on a bike on El Vista Avenue in Modesto.
When officers arrived to the scene near El Vista Avenue and Encina Avenue the driver had already fled the scene.
The suspect was driving a silver sedan; witnesses described it as a Dodge Magnum. The car likely has damage to the engine hood, passenger side and windshield.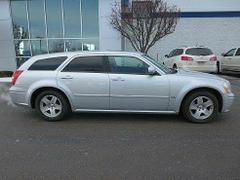 The driver is described as a white male in his 30s or 40s with short to balding hair.
The 40-year-old victim was transported to a local hospital where she later died.
At this time, authorities have not identified any fault or cause for the collision.
Anybody with information regarding the suspect or the collision is encouraged to contact Traffic Officer Billy Boyle at boyleb@modestopd.com.