This is an archived article and the information in the article may be outdated. Please look at the time stamp on the story to see when it was last updated.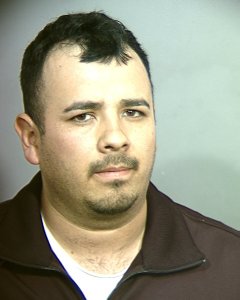 MODESTO-
Police in Modesto arrested a man Sunday after seizing over nine pounds of meth and nearly $30,000 in cash.
Narcotics officers contacted 29-year-old Juan Martinez during a "proactive" drug enforcement operation along Kansas Avenue.
Police say Martinez had about 1.5 pounds of meth in his car, along with $4,000.
Searching three other locations linked to Martinez, including a storage unit and two homes, investigators reportedly found an additional $25,000 in cash, eight pounds of meth and three guns.
Officers say Martinez was "hiding his business in plain sight."
Martinez was booked into jail on drug charges.