This is an archived article and the information in the article may be outdated. Please look at the time stamp on the story to see when it was last updated.
UPDATE: Modesto Police say a third suspect, Samuel Cervantes, has been arrested.
MODESTO — The Modesto Police Department has arrested 25-year-old Ruben Rosales for the homicide of 63-year-old Jace Decker.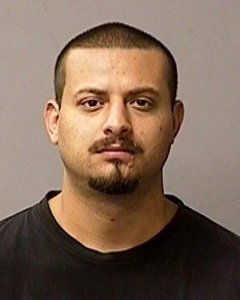 Decker was attacked on Aug. 10, and died a few weeks later.
Investigators say two men, Matthew Arguello and Ruben Rosales, confronted Decker in Griffin Park, believing he was a registered sex offender.
Decker was not a sex offender, police said.
Rosales turned himself in to authorities on Friday, Sept. 6. Arguello was already in custody.