This is an archived article and the information in the article may be outdated. Please look at the time stamp on the story to see when it was last updated.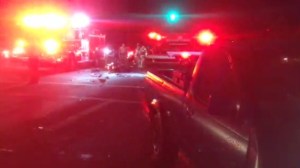 SACRAMENTO COUNTY—
Authorities are investigating an accident that has taken the life of a motorcycle rider.
According to CHP, the accident happened near Watt Avenue and Hurley Way around 5:32 p.m. The motorcycle looks to have hit a pickup truck.
More information to come. Stick with FOX40 for updates.