This is an archived article and the information in the article may be outdated. Please look at the time stamp on the story to see when it was last updated.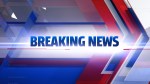 PERSHING COUNTY, Nevada (CNN)-
Rescuers have located two adults and four children who have been missing since they went to play in the snow Sunday in a mountainous area in northwest Nevada.
They were found safe and in fairly good condition, according to the Pershing County Sheriff's Office.
James Glanton, Christina MacIntee and the four kids, ages 10, 4 and 3, were found Tuesday around Noon.
The-CNN-Wire
™ & © 2013 Cable News Network, Inc., a Time Warner Company. All rights reserved.