This is an archived article and the information in the article may be outdated. Please look at the time stamp on the story to see when it was last updated.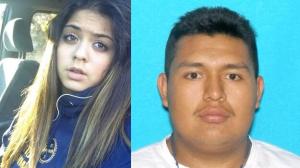 KENNEWICK, Washington-
The 14-year-old girl abducted out of eastern Washington was found in Mexico, the California Highway Patrol announced Tuesday.
Elizabeth Romero's accused captor, 19-year-old Eduardo Flores-Rosalas, is reportedly still at large.
Romero was taken Dec. 4.