This is an archived article and the information in the article may be outdated. Please look at the time stamp on the story to see when it was last updated.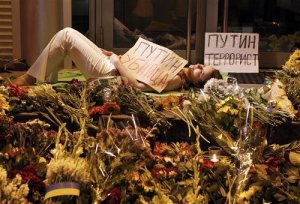 (CNN)-
A nun, an international athlete and a family traveling on summer vacation.
The victims aboard Malaysia Airlines Flight 17 came from around the world and held a wide range of hopes and dreams.
Their stories are being shared online, in traditional media and among friends and loved ones of passengers aboard the Boeing 777, which was shot down by unknown attackers Thursday in a rebel-controlled part of eastern Ukraine.
The identities of the 298 passengers on board the flight, which had the airline code MH17, have not been released by the airline.
Malaysia Airlines gave a breakdown of the known nationalities of the passengers: At least 189 were Dutch, 27 were Australians, 44 were Malaysians, 12 were Indonesian, nine were from the United Kingdom, four were from Germany; four were from Belgium, three were from the Philippines and one was Canadian. Malaysia Airlines listed one passenger as being from New Zealand, but the airlines' count did not mention one Hong Kong passenger included in earlier tallies.
Authorities are still trying to determine the nationalities of the other passengers.
Quinn Lucas Schansman
American Quinn Lucas Schansman was aboard the ill-fated flight, President Barack Obama said Friday.
Schansman, 19, was a dual U.S.-Netherlands citizen. He was born in New York when his father worked at the Dutch embassy, his grandfather Ronald Schansman told CNN affiliate KYW.
An avid rugby player, he was a student at the International Business School Hogeschool van Amsterdam, and was headed to Indonesia to vacation with his family.
"Big boy, very lively and we all will miss him," his grandfather said. "As a grandparent, you just hope that none of your children or the grandchildren will go before you, and now it has happened."
He last saw his grandson when he turned 18 last year.
Karlijn Keijzer
Another passenger, Karlijn Keijzer, 25, was a champion rower from Amsterdam who had showed much passion and leadership in the United States as a member of the team at Indiana University in Bloomington, Indiana. The blond Dutch chemistry student with an infectious smile left behind a team of friends, many of whom will remember her for a lifetime.
"She was so intelligent and such a hard worker. But rowing was her passion," said teammate Kelly Bainbridge. Keijzer rowed on the team's fastest boat crew, where she showed leadership and a technique that Bainbridge described as "pristine."
Her accomplishments included racing in the European Rowing Junior Championships in 2006 and the World Rowing Junior Championships in 2007.
She was driven and a hard worker, but she never lost sight of who she was, friends said. In the gym during weight training, "if someone was having a tough day, she would give them a pat on the back," said Bainbridge. She also had a refreshing sense of humor. With a tip of the hat to Indiana's farmland culture, Keijzer showed up at a team party dressed as an ear of corn.
"I feel like so much of the media coverage focuses on nationalities," Bainbridge said. This tragedy, she said, transcends that. "For us it wasn't about where you're from. We were like family."
Andrei Anghel
The father of Canadian medical student Andrei Anghel, 24, told The Canadian Press that his son boarded Flight 17 on his way to vacation in Bali, CTV reported. Durham Regional police delivered the sad news to the father, according to the report. Anghel — from Ajax, Ontario — was enrolled at University of Waterloo before relocating to Romania for medical school, CTV reported.
The Gunawan family
Three additional victims of Flight 17 were a family traveling home to the Philippines. Irene Gunawan, 54, and her children Sheryl Shania Gunawan, 15; and Darryl Dwight Gunawan, 20 were on a summer vacation. The youngest was a high school student, family friend Peter Overbeeke told ABS CBN News.
"They were a very sweet family," he said. Describing them as "harmonious," "peaceful" and "successful."
Darryl Dwight Gunawan was an upcoming DJ, according to a close friend. Johny Waliam said his friend wanted to be more than a DJ, he wanted to give back.
"He said he wanted to help people, so he was going to study to be a doctor to help other people," Waliam said.
Sister Philomene Tiernan
A 77-year-old teacher and Roman Catholic nun, Sister Philomene Tiernan also was on the flight, according to Australia's Kincoppal-Rose Bay School of the Sacred Heart. The school principal described Tiernan as "wonderfully wise and compassionate."
John Alder and Liam Sweeney
In the UK, the Newcastle United football team announced that two of its "most loyal supporters," John Alder and Liam Sweeney, had died aboard the plane. The two were lifelong supporters and followers of Newcastle. Sweeney volunteered as a steward on fan buses to away games and the two were familiar to thousands of fans and staff, the club told Sky Sports. They were en route to New Zealand to join the team for a tour.
Joep Lange and Jacqueline van Tongeren
Other victims include a revered AIDS researcher en route to an International AIDS Conference scheduled to begin this weekend in Melbourne, Australia.
Prominent Dutch scientist Joep Lange was a pioneer in HIV research and a former president of the International AIDS Society, which organizes the conference.
"He was a real hardcore scientist, but on the other hand, he really had the heart of an activist. He was quite bold and a little bit of a troublemaker," said Albert Wu, professor at Johns Hopkins Bloomberg School of Public Health. Wu had helped Lange plan the 1991 AIDS conference.
Lange "was one of the first people to advocate spreading HIV medications to Africa," says Wu. At the time, the medication wasn't being delivered because of refrigeration problems. "He said, 'If Coca-Cola can deliver cold beverages to Africa, why can't we deliver HIV medication?' And he helped make it happen," recalls Wu.
In a statement, amfAR, The Foundation for AIDS Research, said Lange's death was "a profound loss to the HIV/AIDS and global health community."
"Joep Lange was a towering presence in the fight against AIDS since the beginning of the epidemic and a wonderful friend, colleague, and teacher," amfAR CEO Kevin Robert Frost said. "He inspired legions of AIDS researchers, health care workers and activists and was an inspiration to me personally. He will be sorely missed."
Lange's partner, Jacqueline van Tongeren, was also on the flight, says the Health[e] Foundation, co-founded by Lange.
Glenneth Thomas
The World Health Organization was also able to confirm to CNN that its employee Glenneth Thomas was on board and heading to the Conference.
Friend Gina Manola told CNN that he was "a brave, curious person, adventurous. And a lot of people I think were drawn to him. He was a really wonderful person doing great work in the world," adding that he was planning his 50th birthday celebration. In a statement, the WHO expressed its condolences to Thomas' family, friends and colleagues and quoted his twin sister saying "he died doing what he loved."
"He will be greatly missed by those who had the opportunity to know him and work with him," it said.
Christy Feig, communications director for World Health Organization, said Thomas "loved life more than anyone else I knew, and he had the most infectious laugh you can imagine. He was such a pleasure to have in the office and has friends all over the world."
Shazana Salleh
The 15 crew members on board were all Malaysian nationals, officials said. One of them was Shazana Salleh. Her best friend, Carmen Low Kar Marn, recalls driving to the airport before the flight. "I just sent (Salleh) to the airport and then I just said 'I wait for you to come back' and (she) never come back," Low told CNN's Anderson Cooper.
When asked whether the loss of her best friend seemed real to her, Low replied through tears: "I just hope it is a false. I try to message her, but no answer." Other travelers who were fortunate enough to miss the tragic flight are still in shock. "I'm shaking … I didn't know what to do … I'm feeling physically sick," says a woman carrying her baby at Amsterdam's Schiphol Airport. She was supposed to be on MH17 but had just missed it.
"I was coming to the airport in a taxi, just crying, I feel that I have been given a second chance."
Jane Adi Soetjipto
A lover of French literature, Adi Soetjipto, 73, was returning home to Jakarta, Indonesia, after her annual visit to her mother in the Netherlands, nephew Joss Wibisono told CNN.
Her mother is Indonesian, her father Dutch.
"Last time I saw her was yesterday, when I waved goodbye to her," said Wibisono, an Indonesian journalist and author based in Amsterdam.
Muhammad Afif bin Tambi
In a statement posted on its website, Malaysia's Taylor University said Muhammad Afif bin Tambi, 19, had just completed his foundation in natural and built environments and had enrolled to study for a bachelor's degree in architecture in August. He was a former CEO and founder of a skateboard company, according to his Facebook page.
"We would like to offer our heartfelt condolences to the family of Muhammad Afif during this difficult time, and our thoughts and prayers go to all passengers on board flight MH17," the statement said.
Albert and Maree Rizk
Albert and Maree Rizk had two children and had spent the past month on a European vacation, according to CNN affiliate Seven Network Australia. Friends in Victoria were overwhelmed by the news of the plane crash.
"Bit of a larrikin, you know, he was a funny man, Albert," was how Steve Medcraft described his friend of three decades. In tears, he added, "You had to know him … to appreciate him. It's very hard. Very hard."
Nick Norris and his three grandchildren: Mo, Evie and Otis Maslin
For some family members, solace came in knowing that Nick Norris of Australia died looking over his three grandchildren: Mo, Evie and Otis Maslin.
"The fact that he was with his grandchildren right to the end, caring for his family, is perhaps a way of looking at the strength that he brought to things," his nephew, Matt Jones, told CNN.
Jones said his uncle, who was taking the children to their parents, was a family man, former army officer and owner of a consulting firm.
"Nick himself was an inspirational hero to so many people, a storyteller and natural leader," he said.
But the loss of his three grandchildren — Mo, Evie and Otis — "is the real heart of this tragedy, a stealing of such innocent life," Jones said.
Tessa van der Sande
The rights activist was headed to Indonesia on vacation.
Tessa van der Sande, 27, worked for Amnesty International.
"We sympathize with her boyfriend, family and friends," the rights group said.
Yvonne and Arjen Ryder
Arjen Ryder's brother said the loss has been tough on the family.
He was a "very strong family man and loved his kids and grandkids," said his brother, Drew Ryder. "It's been really tough, such a shock, we are still trying to process this. "
CNN's Alta Spells, Ray Zoe Li, Casey Tolan and Barry Neild contributed to this report.
The-CNN-Wire
™ & © 2014 Cable News Network, Inc., a Time Warner Company. All rights reserved.