This is an archived article and the information in the article may be outdated. Please look at the time stamp on the story to see when it was last updated.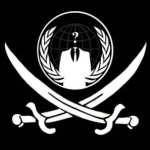 UPDATE: Twitter has suspended the Twitter account @TheAnonMessage after it threatened to release more personal information about the police officer the account claims shot Michael Brown.
FERGUSON, Missouri (KTVI)—
The St. Louis County Police Department has responded to the hacker group "Anonymous" via Twitter. The group has released a name of the officer who they believe is behind the shooting of 18-year-old Michael Brown.
https://twitter.com/TheAnonMessage/status/499931629209792512
@TheAnonMessage We will not provide the involved officer's name or any further information. It is an ongoing investigation.

— St. Louis County PD (@stlcountypd) August 14, 2014
https://twitter.com/TheAnonMessage/status/499921995191308288
"We will take every web based asset of your departments and governments offline," the robotic voice said over video associated with the Brown case.  "That is not a threat, it is a promise.  Attacking the protestors will result in the release of personal information on every single member of the Ferguson Police Department."
@TheAnonMessage We already have. You may have missed the message. Bryan P. Willman is not even an officer with St. Louis County or Ferguson.

— St. Louis County PD (@stlcountypd) August 14, 2014
"Anonymous" has posted various videos showing their support for the demonstrators in Ferguson over the past several days. The Ferguson Police Department's computer system has been hacked. Emails and phones lines were shut down. Personal information of its employees has also been released.
Federal agencies are helping to find those responsible for making the threats.  They believe most of them are coming from outside the St. Louis area.