This is an archived article and the information in the article may be outdated. Please look at the time stamp on the story to see when it was last updated.
GRAND RAPIDS, Michigan (WXMI)-
An elderly man in Michigan has learned he has a son.
Tony Trapani, 81, made the discovery after finding a letter he believes was hidden from him by his late wife for decades.
Trapani and his son, 61-year-old Samuel Childress, met for the first time over the weekend.
The letter sent by Samuel's mother back in 1959 is postage stamped on that date.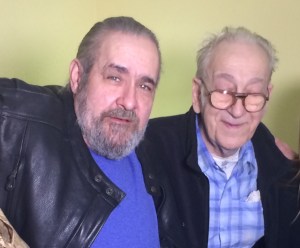 "I have a little boy," it reads. "He is five years old now. What I'm trying to say Tony is he is your son. He was born November 14th, 1953."
Trapani says his late wife hid the letter, all while they were trying to conceive but were unable.
"Why my wife didn't tell me," Trapani told FOX17. "I don't know. She wanted children. She couldn't have any. She tried and tried."
Trapani is planning to have a paternity test done to be 100 percent sure the two men are indeed father and son.