This is an archived article and the information in the article may be outdated. Please look at the time stamp on the story to see when it was last updated.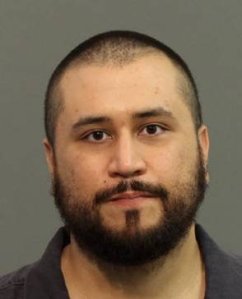 SEMINOLE COUNTY, Florida (CNN)-
George Zimmerman was arrested Monday afternoon in central Florida "after deputies responded to a disturbance call," the Seminole County Sheriff's Office said in a news release.
Further details about Zimmerman's arrest in Apopka, Florida, were not immediately released. He will be booked at the county's correctional facility, the sheriff's office said.
This is one of several brushes that Zimmerman has had with law enforcement since he was acquitted this year of murder and manslaughter in the 2012 shooting death of teenager Trayvon Martin.
Earlier this month, police in Lake Mary, Florida, said no charges will result from an alleged domestic dispute in September between George Zimmerman and his estranged wife, Shellie Zimmerman.
Shellie Zimmerman said in September that she has doubts about his innocence in the Trayvon Martin case.
Since his acquittal in the Martin case, Zimmerman also has been stopped for speeding twice. He was pulled over the first time in Forney, Texas, in July and told the police officer he had a concealed weapon permit and a gun in his glove compartment. The officer wrote on his incident report that he gave Zimmerman a verbal warning.
Zimmerman was pulled over in early September going 60 mph in a 45-mph zone in Lake Mary and received a $256 ticket. He was not carrying a weapon at the time.
His attorney in the murder trial, Mark O'Mara, no longer represents him.
The-CNN-Wire
™ & © 2013 Cable News Network, Inc., a Time Warner Company. All rights reserved.